Welcome to the Advanced Liposuction Center
When it comes to your face & body, trust our experienced cosmetic surgeon and medical professionals for all your aesthetic needs. The Advanced Liposuction Center specializes in minimally invasive cosmetic procedures and surgeries. We are known for using the most innovative technologies to provide the best results with the least amount of downtime and side effects. We can help you achieve your goals to look and feel your ultimate best without sacrificing time, technique or cost.
Our providers realize that cosmetic procedures are not just a precise medical process, but a delicate art form as well. Dr. Giraldo has been performing cosmetic and general surgeries for many years. Our facility's experience is trusted by thousands of satisfied patients to provide the most effective and natural looking results. Our patients appreciate our gentle techniques and return for new cutting edge and repeat treatments.
ALC's aesthetic practice has qualified and experienced professional injectors to administer laser treatments, cosmetic injectables and fillers including Botox, Dysport, Xeomin, Juvederm, Restylane, Radiesse and Kybella.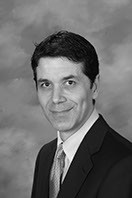 Mauricio Giraldo, M.D., F.A.A.C.S.
BOARD CERTIFICATION: American Board of Surgery
Dr. Giraldo specializes in minimally invasive cosmetic surgeries. He was voted as one of America's top Surgeons by the Research Council of America. He uses the most innovative technologies with smallest incisions to provide optimal healing time and cosmetic results for his patients. This technique provides many benefits including little to no downtime, less tissue damage, minimal pain, scarring and reduced cost while maintaining an improved yet natural result.
Mauricio Giraldo, M.D., and his associate were among the first surgeons to bring Custom Acoustic Liposuction (CAL) to the US. He trained in Belgium under the inventor of this breakthrough technology and now runs the only training sites in the USA for CAL. He is a board certified surgeon whose remarkable skill and expertise has earned multiple awards of distinction.
His work experiences include General Surgery Residency at Allegheny General Hospital, fellowships at UPMC in transplant surgery and is board certified by the American Academy of Cosmetic Surgery. He was a surgical instructor at Harvard Medical School. His membership in the American Society for Laser Medicine and Surgery, as well as his work in Surgical Oncology and Minimally Invasive Surgery qualify him as an expert in utilizing his aesthetic skills to treat conditions with the utmost care for desired appearance.
American Academy of Cosmetic Surgery
American Society of Cosmetic Laser Surgery
American Society of Liposuction Surgery
American College of Phlebology
American Medical Association
American Society of Laser Medicine and Surgery
American Society of Transplant Surgeons
Colin­Fannin County Medical Society
Harvard Medical School Postgraduate Association
Resident Alumni Association, University of Pittsburgh
Society of Laparoendoscopic Surgeons
Texas Medical Association
Award for Excellence in Education from American Academy of Cosmetic Surgery
Consumer's Research Council of America
Top America's Surgeons in Cosmetic Surgery
Highest Senior­Level Resident on the 1996 and 1997 ABSITE at Allegheny General Hospital
Healthgrades Honor Roll
University of Pittsburgh/Presbyterian Hospital and Allegheny General Hospital, Pittsburgh, PA, Surgery
University of Pittsburgh/Presbyterian Hospital, Pittsburgh, PA, Transplant Surgery Fellow
Instructor of Surgery and Clinical Fellow in Transplantation and Harvard Medical School/BIDMC, Boston, MA,
Javeriana University School of Medicine, Bogota, Colombia, Doctor in Medicine and Surgery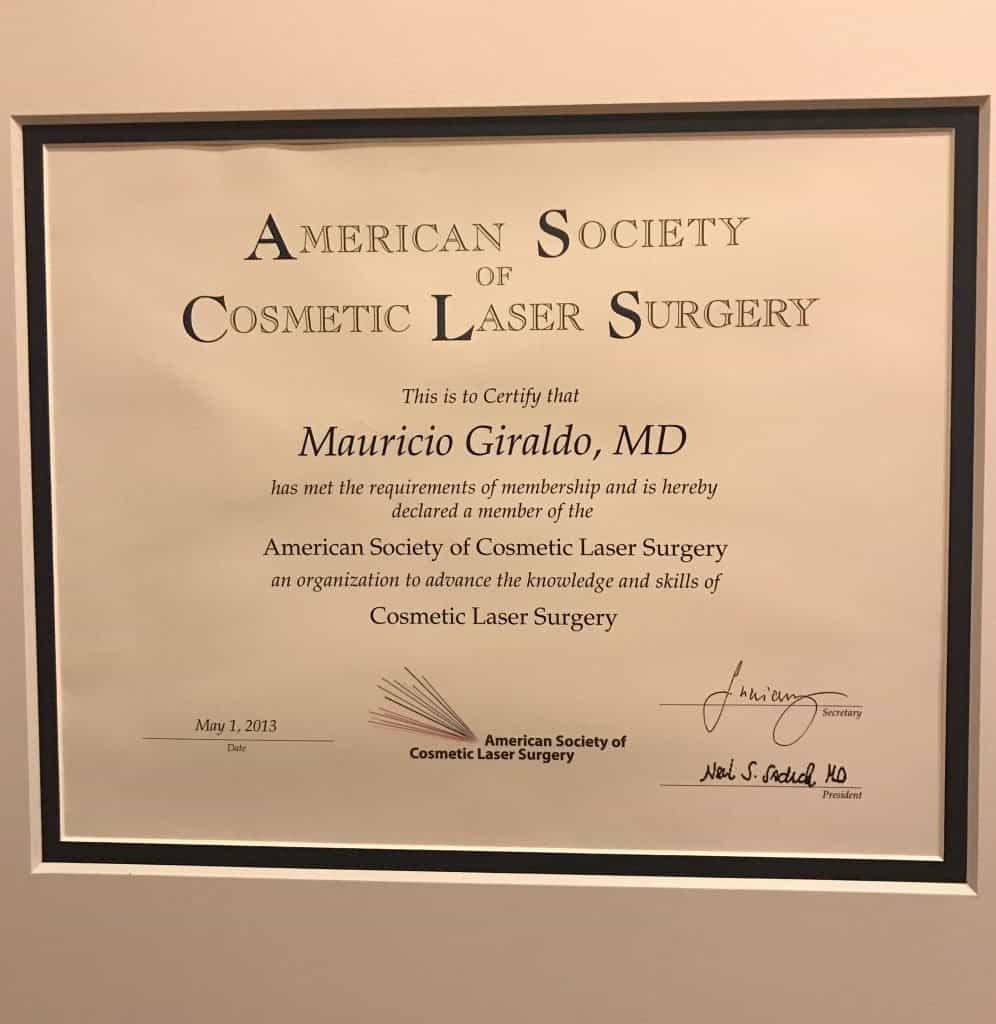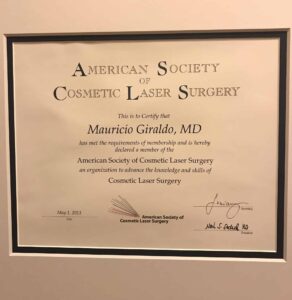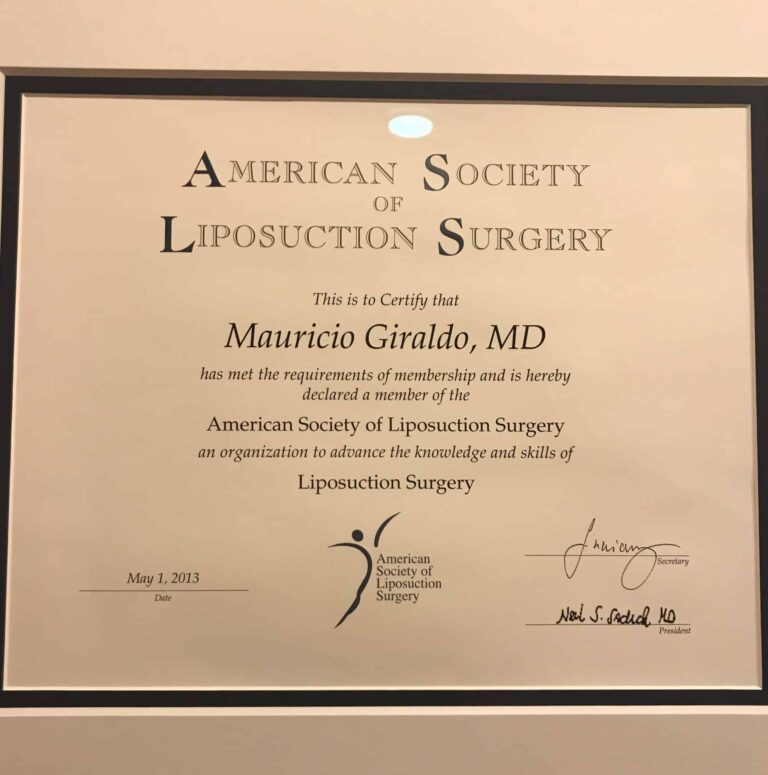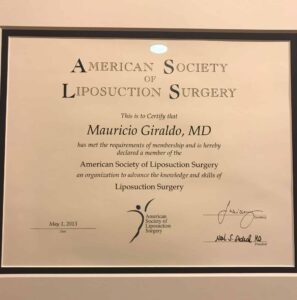 Michelle Parise, RT, C.L.T.
Our goal to provide patients with the most successful outcome, helping give a fresh new look.

I will work hard to earn your loyalty. My experience in current medical field and previous health-care industries included Pharmacy, surgery, and radiology. As we strive for excellence with scrupulous detail, desire to help people feel their best, we will serve to focus our talents here on assisting surgeries, cosmetic injectables, fillers, body contouring, sclerotherapy vein therapy, laser hair reduction, tattoo removal, provide the best aesthetics, skincare. etc.

Certified Laser Technician and Registered Radiologic Technologists

Michelle is a Registered Radiologic Technologists, Dean's list graduate of Mount Aloysius College and member of the National Society of Leadership and Success. She is a Certified Laser Technician with Body Beautiful Laser Medical Spa with Safety Certification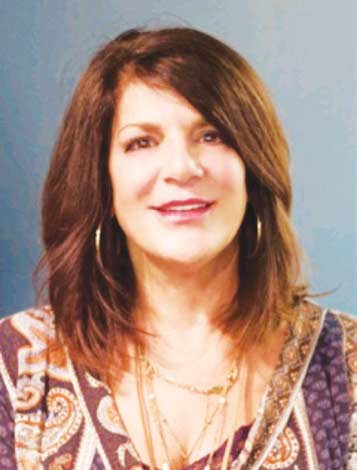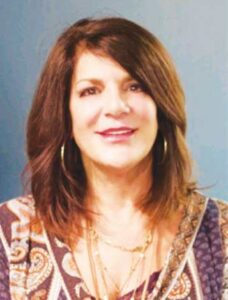 LISA MORRIS, R.N.
Lisa is a registered nurse who graduated from Shadyside Nursing School. She has thirty years experience specializing in the care of post-operative patients. She currently holds a position doing pre-operative assessments for anesthesia at a local hospital in addition to working at Advanced Liposuction Center caring for our patients during and after surgery.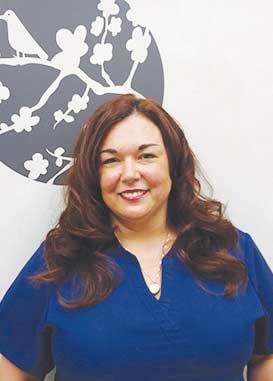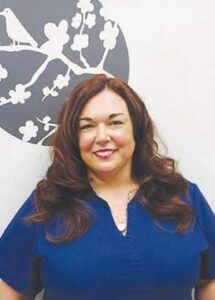 DIANE ANDRUSKY, R.N.
Diane is a 2005 graduate of Penn State University and Sharon Regional School of Nursing. She has been a Critical Care Nurse since 2006. She is certified in BLS, ACLS

Bringing You Experience and Expertise
Advanced Liposuction Center has the Gold Standard in many cosmetic procedures. As a member of the Allergan Nationwide Partner Privilege Program in Pennsylvania, we are among the top Diamond & Presidential providers; and as our patient you will gain access to exclusive savings available through our exclusive Brilliant Distinctions Savings Programand Aspire Rewards Program from Galderma.
We offer a free consultation to help you make an educated decision when you sign up to become a Gold Member VIP!
Our services include: tummy tuck, breast augmentation (not breast implants) and gynecomastia surgery (male breast reduction), face lift, and the newest technique called Water Jet liposuction  (laser lipo, i lipo or smart lipo), that has the minimal bruising, bleeding or downtime.
We also offer: Body Contouring with radio frequency, Near and far infrared Body Wraps, laser fat removal, ultrasonic liposuction.
Scar reduction with PicoSkin with Cynosure Picosure. Sublative E-two Elos technology, Fractional 1540, and Micro-Needling.
Awards & Associations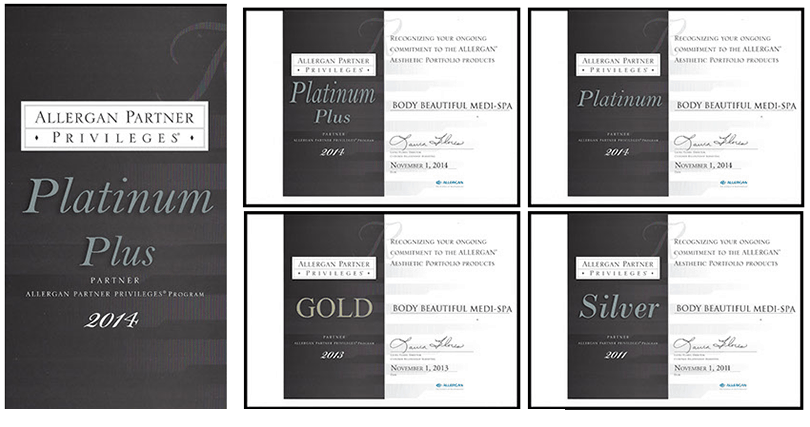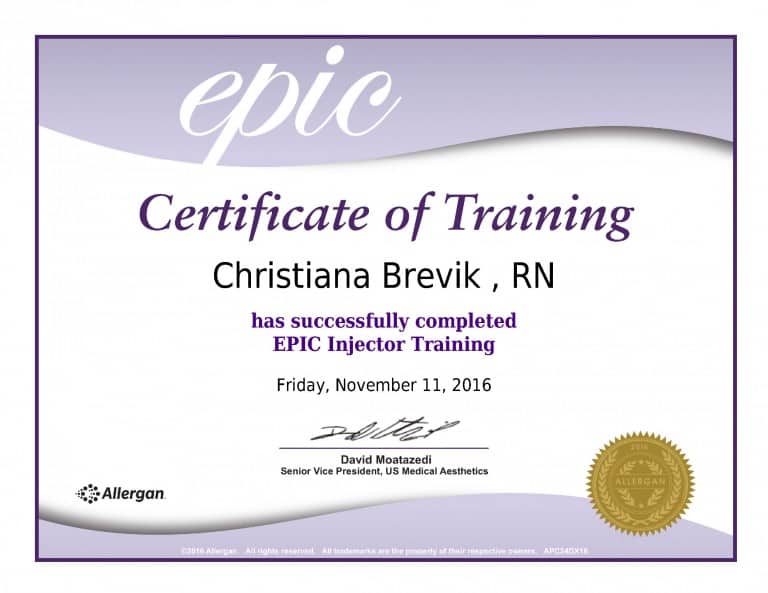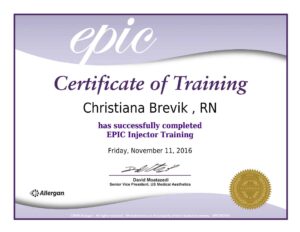 The above organizations we either endorse as a good place to gather information to make a more educated decision: some of which our Drs. support, may be a member of, attended training or support at and consider them to be an informational leader in the field.
Call to schedule a free consultation to discuss your options today! 724-683-7581