Important Reminders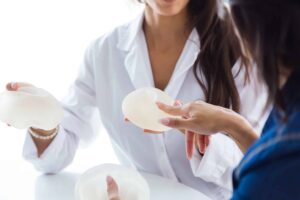 Please bring information to complete a Patient Registration Form and Patient Health Report. Including having an Emergency contact for our office.
Payment Arrangements – We accept Visa, Master Card and Discover. At your convenience, there is also a finance company available.
We maintain our 24 hour, 7 days a week phone service, in addition to our normal office hours (7 a.m. – 7 p.m. Monday through Saturday), our staff will answer your calls and connect you with appropriate information provider. Even if it means the doctor returning your calls, after office hours
You may receive a courtesy confirmation call a few days before your appointment. If you're unable to make it, please cancel within 24 hours beforehand or fees may apply.
Hours of operations:
Monday 7:00 am – 7:00 pm
Tuesday 7:00 am – 7:00 pm
Wednesday 7:00 am – 7:00 pm
Thursday 7:00 am – 7:00 pm
Friday 7:00 am – 7:00 pm
Saturday 8:00 am – 5:00 pm
Sunday 9:00 am – 3:00 pm
You may receive a courtesy confirmation call a few days before your appointment. If you're unable to make it, please cancel within 24 hours beforehand or fees may apply.
BODY BEAUTIFUL LASER MEDI SPA
Advanced Liposuction Hermitage
Discounts & Gift Packages Available
FREE Consultations
Private & Confidential Setting
Weekend & Evening Appointments
Spa-like Atmosphere
12 Convenient Locations
On-Site Physicians
Medically Trained Staff
Consultative Approach
Customized Treatment Plans
Non-Invasive or Minimally Invasive Options
Pittsburgh's Locally and Family owned
Experienced staff
Free parking, wide availability
Free coffee, Water, Tea
Beaver Valley Foot Clinic
Advanced Vein Center
Advanced Liposuction Center
GOLD members get exclusive deals of the month. Members also receive 50% off any new laser service and access to the V.I.P Deals page. To become a GOLD member, all you have to do is fill out the V.I.P membership form and like two of our social media websites.
Platinum status receives 60% off all laser services. Members also get exclusive V.I.P. deals of the month. To become a Platinum member, you must be an existing Gold member, have completed two services and refer a friend that has a service done.
Diamond status is at the highest level and receives 70% off all laser services. Diamond members get a member card, access to the V.I.P deals page, and more exciting rewards. To become a Diamond member, you need to be an existing Platinum V.I.P member, host a Spa party, or refer 4 friends that each has a service done.
Procedures may vary per locations please see the full list of services (HERE)
Call Now: 724-981-7866
Hair (cuts, color, styling, extensions and much more)
Nails (manicures, pedicures, tips, fill-in's, etc.)
Massage Therapy
Skin Care (includes waxing and facials)
Tanning (conventional beds an d heated spray tans)
Bronzer and Lotions Products
Benefits of cosmetic surgeries?
Cosmetic surgery has gained significant popularity in recent years, with more and more individuals opting for various procedures to enhance their appearance. While it is important to approach any surgical procedure with caution and careful consideration, there are several potential benefits that cosmetic surgeries can offer. Here, I will outline some of the key advantages of cosmetic surgeries.
1. Enhanced self-confidence:
One of the primary benefits of cosmetic surgeries is the boost in self-confidence that individuals often experience. Procedures such as breast augmentation, rhinoplasty (nose job), or liposuction can help individuals feel more comfortable and satisfied with their appearance, leading to improved self-esteem and a positive self-image.
2. Improved physical health:
Some cosmetic surgeries, such as breast reduction or liposuction, can have additional health benefits beyond aesthetic improvement. For instance, breast reduction can alleviate back and neck pain caused by excessively large breasts, while liposuction can help remove stubborn fat deposits that may be resistant to diet and exercise.
3. Reversing signs of aging:
Many cosmetic surgeries focus on combating the signs of aging. Procedures like facelifts, eyelid surgery, or dermal fillers can help reduce wrinkles, sagging skin, and fine lines, providing a more youthful appearance and boosting self-esteem.
4. Correcting physical abnormalities:
Cosmetic surgeries can also address physical abnormalities or congenital defects that may cause distress or discomfort. Procedures like cleft lip or palate repair, ear surgery (otoplasty), or scar revision can significantly improve an individual's quality of life by correcting these issues.
5. Psychological well-being:
It is important to recognize the psychological benefits that cosmetic surgeries can offer. For individuals who have long been bothered by a particular aspect of their appearance, undergoing a cosmetic procedure can provide a sense of relief and satisfaction, leading to improved mental health and overall well-being.
6. Long-lasting results:
While cosmetic surgeries are not permanent solutions, they often offer long-lasting results compared to non-surgical alternatives.
Advanced Liposuction Hermitage
SERVING THESE AREAS
Franklin 16323, Portersville 16051, Grove City 16127, Connoquenessing 16027, East Butler 16029, Barkeyville 16038, Jackson Center 16133, Oil City 16301, New Castle 16101, Volant 16156, Sandy Lake 16145, West Sunbury 16061, Boyers 16018, Prospect 16052, West Middlesex 16159, Harrisville 16038, Rouseville 16344, Eau Claire 16030, Lyndora 16045, Meridian 16001, New Wilmington 16142, Clintonville 16372, Hilliards 16040, Utica 16362