Permanent Makeup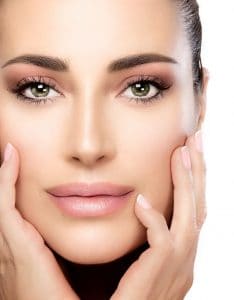 What is Permanent Makeup and is it Right for Me?
In most regards, permanent makeup is exactly what it sounds like. Although it does not really last forever, it does last for years and is a great option for busy professional or athlete who needs to look her best all the time.
Also known as permanent cosmetics, dermal cosmetics, 3D permanent brows, microblading and microstroking; permanent makeup is a technique where pigments are added to the skin.
Permanent Eyebrows
Most commonly done on the eyebrows, it is a form of cosmetic tattooing. Tiny needles are used to embed the pigments in the skin. While considered "permanent" the pigment will fade over time (as is the case with all tattoos). You will want to have it touched up every 2 to 3 years. The time will depend on the health of your skin and your lifestyle.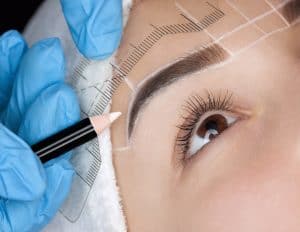 Permanent cosmetics can be used to better define or darken the eyebrows. Whether you are looking to lessen the amount of time you need to get ready after leaving the gym or you are looking to replace lost hair due to alopecia, over-tweezing or thinning eyebrows, microblading might be a good option for you.
Permanent makeup is intended to enhance, not completely replace traditional makeup. If you are planning a night on the town or a special occasion, you can still personalize your look by applying as much additional makeup as you wish.
If you decide that microblading is right for you, be savvy when choosing a provider. You should consider the individual's level of training. Ask if he or she has photographs of past work and/or testimonials from past patients. When looking at the photos, you should be able to get a sense of the artist's style and the quality of his or her work.
What About Shape and Color?
As with any tattoo, there is a fair amount of options available to you when choosing the color and style. Looking at your artist's work can help give you some ideas about your preferences. This is a good time to start a conversation with your cosmetic tattoo artist. Some factors that you should consider are:
age,

current use of makeup,

daily activities,

hair color,

personality and

skin color.
The structure of your face will also need to be considered. This will include the shape of your lips, the curvature of your eyelid and the structure of your brow bone. Once a design is settled on by you and your artist, he or she will draw the outline on your eyebrow and let you see it before proceeding.
Will My Natural Eyebrow Hair Keep Growing?
Yes, your hair will continue to grow after the procedure. It may be necessary to take steps to prevent any hair from growing outside the outline of the tattoo. We suggest tweezing, threading, or getting electrolysis to remove any unwanted hairs. We do not recommend waxing.
Cran-Mar Plaza
20555 Rt. 19 , Cranberry Twp, PA 16066 (inside Body Beautiful Laser Medi Spa)
FAQ

Is Permanent Makeup the Same as a Tattoo?
Permanent makeup and microblading are technically just like any other tattoo. During a cosmetic tattoo, a highly trained professional embeds permanent pigments or ink into the skin. One of the differences is that we use a higher quality of equipment when performing dermal cosmetics. In place of relying on standard tattoo equipment and needles, microstroking uses only state-of-the-art digital technology that's been specifically designed for cosmetic tattooing procedures in sensitive and gental areas. This modern equipment is precise and quiet. It is less abrasive and can be safely used on the face.
Should I be Concerned About the Safety of the Pigments?
The pigments used in permanent makeup are all specially-formulated for use on the face. We go through great lengths to insure the pigments we use are of the highest grade and quality. We insist that our pigments are strictly tested and regulated.
Is There a Difference Between Permanent and Semi-permanent?
While they may fade over time, all tattoos are considered permanent. The majority of the pigment that is embedded into the skin, will remain there forever. Even if you choose to undergo tattoo removal, there will always be traces of pigment left behind.
How Long Do The Tattoos Last?
Even though, went talking about tattoos, we call them permanent, over time the color will naturally fade. When this happens, you will want to have the color touched up. The amount of time that this takes will vary depending on the client's health, skin, lifestyle, location of the tattoo and the quality of the tattoo maintenance. Generally speaking, it will last between one and a half to five years depending on the previously mentioned factors.
The type of procedure performed can also have an impact on how long it will last before a touch up is recommended. The following time frames are general guidelines but do not apply to every situation:
Permanent Lips: 2-5 years

Permanent Eyeliner: 2-5 years

Permanent Eyebrows: 2-3 years
New Techniques for Permanent Makeup
As we move past the trauma of those poorly executed eyebrows of days gone by, there is much less of a stigma attached to permanent or semi-permanent makeup. Posts on social media help get the word out there. More and more people are becoming curious. In fact some microblading providers have expanded their practices to offer other treatments such as artificial freckles.
While brows may be the "Belle of the Ball," there are many other procedures currently being offered that use permanent and semi-permanent technologies. Talented artists across the country have been able to share their skills with others while doing what they love. Whether it is by hiding stretch marks, shading sparse hairlines or by helping cancer survivors and burn victims reclaim their looks by using corrective shading, these versatile artists are making a name for themselves.
Permanent Lip Color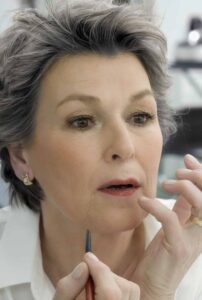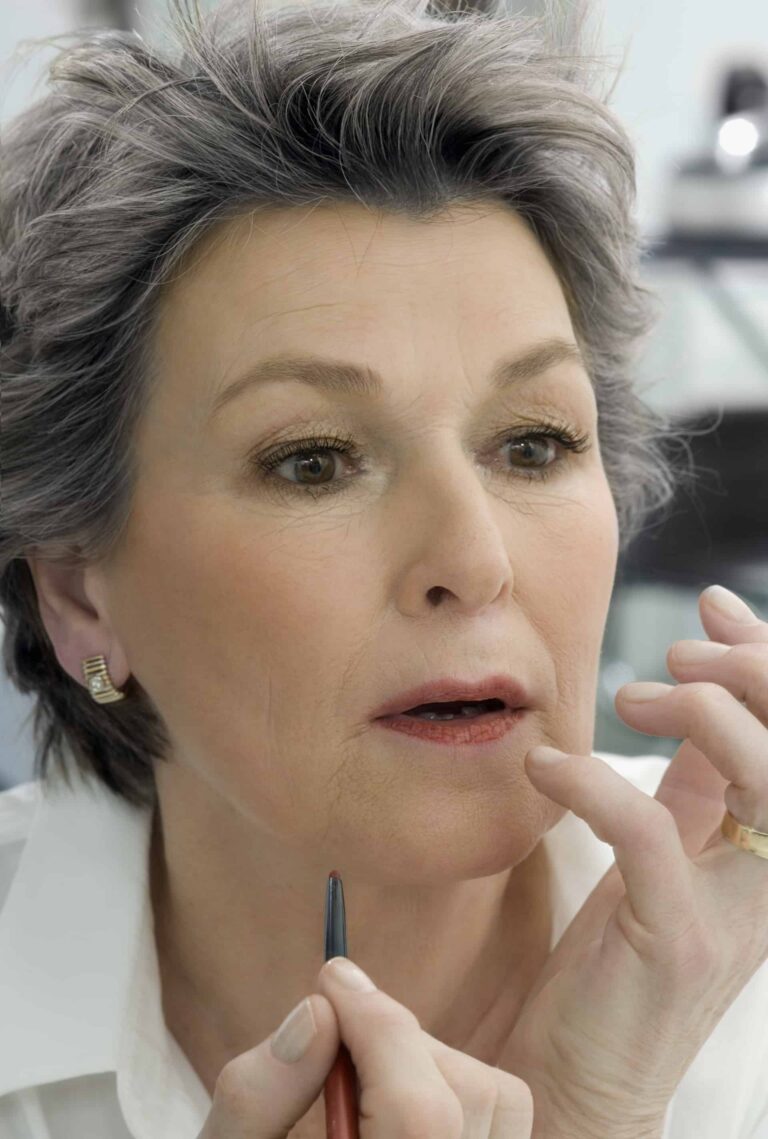 As the current trend of fuller lips continues to gain steam, interest in permanent lip coloring has also seen a spike. According to industry analysts, inquiries about permanent makeup is up almost 25% over the past 12 months. Treatments around the eye and the mouth account for the vast majority of that increase. This includes lip contouring and invisible eyeliner. Additionally, Google searches on the subject are currently at or near their all time high.
Popularity can be a good indicator of quality but, or course, there are some horror stories out there. If you look online, it won't take long to find scores of hideous pictures of dreadfully applied and improperly colored permanent makeup. Granulomas, or bumps in the skin that can occur when the cells react badly with the pigments in the ink may be another sign of a poorly-performed job. It is especially important for consumers to research permanent makeup artists. While there are some regulations in place as to who is permitted to give tattoos and best practices, these rules can be lax and they vary by state.
Most states do not have any additional training requirements for cosmetic or micropigmentation application. In many cases, beyond what is required to become a body tattoo artist, no specific training is required to apply permanent or semi-permanent makeup. This does not mean that all practitioners are ill-equipped. In fact there are thousands of highly trained and qualified specialist out there. However, as you can probably imagine, since it is not required, some people haven't undergone any training dedicated to the application of cosmetic pigmentation. This has led to some individuals with limited training and questionable practices performing procedures for which they are not really qualified. Less than stellar results normally follow. I can't say it enough; research your practitioner and don't have any work done if you're not comfortable with what you find.
I had seen all the pictures of #PermanentMakeUpFails online and was nervous. I knew that I wanted to do something but I couldn't get those humiliating images out of my mind. Someone at work suggested that I go to Fine Arts of Beauty in Cranberry. After visiting their website, I felt comfortable enough to make an appointment. During my free consultation, they showed me photos of their work and provided me with customer reviews that put me at ease. I had microblading performed 5 months ago and now I can't imagine a life without my new eyebrows.
Nicole (age 46)
While microblading is currently extremely popular, it isn't always the best option. Individuals with oil skin report a lower rate of satisfaction with the procedure than the general public. The oils that are produced by the skin prevent the pigment from reaching deep enough into the skin. This makes the pigment vulnerable to natural cell turnover. In such cases, some artists have begun to improve upon their technique yet again. As skilled technicians continue to hone and expand their abilities, you can be certain that you have not seen the last big innovation in permanent makeup. One of the techniques that is gaining traction is a powder or ombré style brows (or some combination of both). Giving more options to consumers, this new procedure is an exciting step.