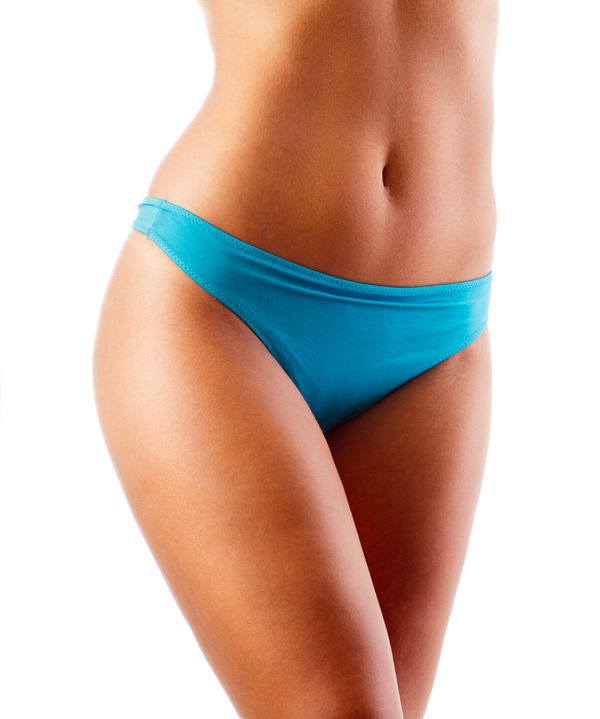 PITTSBURGH LIPOSUCTION – WATER JET LIPOSUCTION, AQUAJET LIPOSUCTION, VIBROLIPOSUCTION, TICKLE LIPO
IF YOU HAVE A LOCALIZED ACCUMULATION OF FAT THAT WON'T SEEM TO DISAPPEAR, CONSIDER LIPOSUCTION.
Vibroliposuction (Nutational Infrasonic Liposuction, 3-D lipo, Tickle Lipo)
Since 1980, liposuction or fat extraction has had many advances making it more effective, safe and affordable. Liposuction is one of the most popular cosmetic procedures performed used to contour and enhance body shapes. Here at Advanced Liposuction Center we respect safety and are committed to safety as our top priority. Our proven record shows top quality safety precautions with many techniques such as Aqua Lipo and Vibroliposuction.
These innovative liposuction techniques have been used in thousands of procedures and presented at more than 100 scientific sessions worldwide. Both procedures are FDA-approved.
Due to advanced minimally invasive and non-traumatic techniques, general anesthesia is not necessary. The Vibro liposuction and Water Jet Liposuction (Aqua Lipo) eliminate fat without destroying surrounding tissues, providing attractive skin tightening results. When fat is broken down, Dr. Giraldo can efficiently and quickly perform the surgery.
Trusted & Experienced
Call For A Consultation
Our experienced staff is ready to help you look & feel your best.
Call Us Today
724-683-7581
AquaLipo (Water Liposuction, Body-Jet Liposuction, Hydro-Liposuction)
Water Assisted Liposuction is the most innovative procedure that provides patients with a smooth, sculpted body. This technique provides less nerve damage and tissue trauma as opposed to other methods because the AquaLipo's lidocaine fluid structure removes the fat more precisely and gently. AquaLipo can also be conducted more quickly than other methods because it does not require general anesthesia and tumescent injections. Body-Jet Liposuction is performed with local anesthesia and only causes minor swelling and bruising while providing a quick recovery time.
Like most liposuction techniques, the AquaLipo uses fluid tumescent injections and cannula tubes prior to and during the procedure. However, unlike other techniques where anesthesia is administered pre-surgery, AquaLipo disperses the anesthesia throughout the procedure.
AquaLipo uses a special lidocaine solution to permeate the fat using cannula tubes. The outer cannula tube suctions fat cells and fluid while the inner cannula tube disperses the lidocaine fluid. The lidocaine/water solution uses a jet stream during surgery in order to break up fat tissue and anesthetize the body for simple removal.
Allows for more precise body sculpting
Less swelling and bruising than other methods
Performed with local anesthesia
Low risk
Minimal downtime
Less damage to surrounding body areas
LIPOSUCTION CONSULT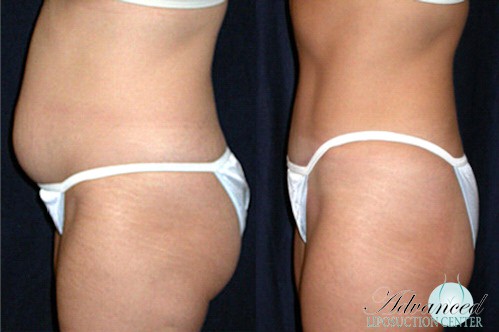 Meet our surgeon prior to your procedure in a free consult. Patient history will be checked for pre-existing conditions such as diabetes, heart condition, blood clots, pregnancy, cancer, high blood pressure, previous hernia surgeries, etc. These conditions may be contraindications for surgery. If additional testing is needed, we would be able to confirm this at a later date. If a patient has a history of breast cancer in the family, then they are not a candidate for fat-transfer to the breasts. We will discuss the procedure and answer all of your questions. We will take measurements of waist, hips (at widest point), under bust (2" below bra), mid-thigh or other areas that may be considered. Patients must schedule a pre-op visit no more than 30 days prior to surgery to have a history and physical. A patient will fill out appropriate paperwork/consent forms. You must provide mammogram results that are no older than 12 months. If not available, then the patient must get a mammogram at least 1 month before surgery.
The Procedure
The procedure takes approximately 3 hours per area. This time includes taking measurements and outlining the area of treatment. Then, small 3mm incisions will be made and a solution known as tumescent fluid will be injected using the tip of the cannula. This will numb the outlined area so the cannula can be turned on with minimal pain. This FDA-approved procedure removes the fat cells, and the vibrations help to safely remove large amounts of fat from all areas of the body.
The Recovery
The numbing tumescent fluid will last several hours after the procedure. However, if pain and discomfort is too intense you may be prescribed painkillers. It's best if you return to daily activities the next day, such as walking, to assist in your body's natural healing process. However, avoid intense exercise for 6 weeks after the procedure. Recovery time is faster with Vibroliposuction because the skin reacts with a progressive tightening that further contours the new body core. This phenomenon is caused by the vibrating cannula against the dermis that triggers healing signals to recruit collagen-producing cells. You will continue seeing improvements and better contouring up to 12 months after the surgery.
Fat Transfer is an Option for water jet liposuction & Aquajet Liposuction Patients
Patients who undergo liposuction may consider using their harvested fat cells to illuminate another body area such as breasts, buttocks, hands or face. Visit the Fat Transfer page for more information.
Get Started On A Path Towards
A Better You.
Contact our professionals today.
Call Us Today
724-683-7581
https://www.youtube.com/watch?v=avPFmEQ7dQ0
https://youtu.be/gDnmh5IA5VI
https://youtu.be/aF0dVFcmoRU