Breast Augmentation Pittsburgh
Natural Breast Augmentation cost , Pittsburgh, PA
For years, women have asked cosmetic surgeons, "Can you take some fat from down there and move it there?" Advanced Liposuction Centers' Natural Breast Augmentation cost effective technique uses the advanced technology in fat transfers and breast augmentation to provide patients the option of enlarging their breasts using their own fat instead of using unnatural implants.
The procedure results in enlarged breasts that are very natural in texture and appearance, without risks associated with implants. We use proven techniques that are virtually pain free and with less than 48 hours of downtime. Also, unlike implants, fat transfers will not interfere with future mammograms.
Is Natural Breast Augmentation for me?
If you have been considering implants for a one to two cup size increase, to turn back the hands of time for perkiness, natural breast augmentation is a more natural alternative. Women normally lose volume after breast feeding and aging. This treatment is a way to take your own body's fat, and safely and permanently transfer the cells to your breasts. No need for silicon or saline, which often need replaced every 10 years (excessive costs).
Fat transfers to the breasts have several advantages over implants, including:
The fat used is a 100% natural substance coming from your own body
Fat harvesting can be used to enhance curves and body shape
Minimal incisions, reducing the risk of scars
Very natural look that can be permanent
Extra advantages!
Hard-to-lose fat in the abdomen, thighs and love handles can be gently removed are reused. The cells are collected and concentrated, and only the fat richest in stem cells are reintroduced into natural areas that nature and time left you lacking, whether it be it the breast or buttocks. Our no-scar approach allows for the highest survivability of the transferred cells, giving you a natural looking permanent breast increase that does not interfere with mammograms.
Get A

Free Consultation
724-683-7581
Correcting asymmetrical or unevenly shaped breasts: surgical breast revision.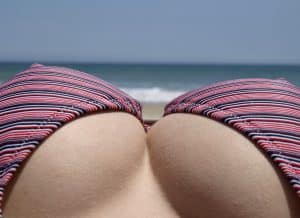 It's normal for women to have breasts which aren't exactly the same shape. In some cases, however, the difference is so large or glaring that this asymmetry is very noticable. These differences can be in shape, size, nipple placement, areola size, or any combination of the above.
Many women in this situation elect to have breast revision surgery. This usually includes a combined approach of lifting the breasts, augmenting them via implants or fat transfer, breast reduction, and various methods of repositioning the areola or nipples. Note that this isn't a simple surgery, and should only be performed by a cosmetic surgeon with plenty of breast revision experience.
Breast Augmentation Pittsburgh Safety is Our #1 Concern
Our fat transfer techniques and breast augmentations are extremely safe. Only very rare complications have been reported, including infections and irregularities. Since the fat being transferred is the patient's own tissue, reactions are impossible. Fat transfers do not interfere with mammograms to detect breast cancer. Patients with first generation family history of breast cancer cannot receive this treatment. This procedure is rapidly growing across the globe with multiple successful studies showing high success rates.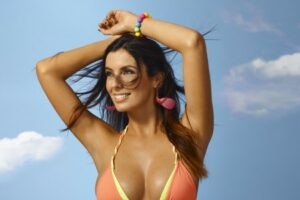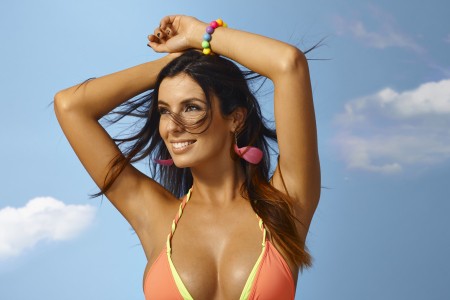 "I was never happy with the sagging and shrinkage in my breast that occurred after childbirth and breastfeeding. I did not want to have a painful breast lift procedure or implants. This procedure has given me back the breast that I had when I was 20." – Recent ALC patient
The Fat Transfer Procedure Breast Augmentation cost effective
During a liposuction, patients can choose to harvest the fat during the procedure. This means the fat is gently removed from the liposuction area (usually the abdomen, buttocks, thighs or love handles). The surgeon uses a small tool so the fat cell will not become damaged. Then, the fat is placed into a centrifuge which eliminates excess fluids and the dead fat cells are removed. From here, the fat is injected into the desired area (common areas include breasts, cheeks, forehead, neck, buttocks). It is placed either slightly under the wrinkle or, in some cases where there is a high vascularity inside of the muscle. The fat is placed in the deep layers of the muscle. The patient's body will feel tight for a few days and he or she should rest and limit physical activity.
Breast Augmentation Pittsburgh cost effective
procedure:
Dr. Giraldo uses mild conscious sedation with local anesthesia throughout the entire fat transfer procedure. We use a cannula (small surgical tool) to remove the fat. The cannula is connected to a vacuum, producing a gentle suction mechanism to remove the targeted fat. Modern liposuction advancements target the fat cells and leave a natural collagen shape. Dr. Giraldo introduced the Body-Jet Liposuction procedure. This modernized technique combines pressurized water to access the fat tissue, while sparing the remaining area and stem cells. Using this technique is key because there we do not have to enhance the area with platelet rich plasma (PRP), or stem cell isolation. The fat is emulsified while also being extracted. Then, after the fat is processed through the LipoCollector-3 Device, it is ready to be transplanted if desired.
Trusted & Experienced
Contact Our Professionals
Our cosmetic surgeons are experienced in breast augmentation.
Call Us Today
724-683-7581
Breast Augmentation Recovery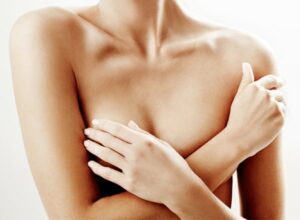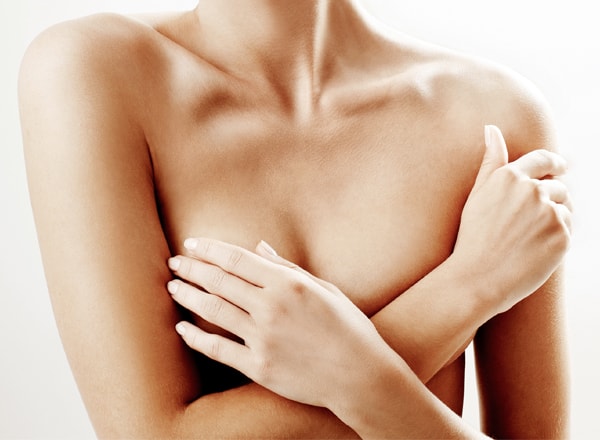 Patients must arrange a family member or friend to drive them home after surgery. We recommend this person stays with the patient for 1­2 days post­surgery.
Wear the compression garment for 2 days without removal. After 3 days, the garment can be removed and placed back on. Patients must wear the garment for 3 weeks.
Patients may shower when they are comfortable. Baths should be avoided for 2 weeks. Hot tubs should be avoided until the incisions have closed.
Keep treatment area as clean as possible to prevent infection.
Rest for the first 12 hours after surgery. Walking is encouraged immediately but strenuous exercise. Lifting weights, aerobics, and running should be avoided for 2­-3 weeks.
Patients may be discolored and swollen, so it's recommended to rest for at least 24 hours. Swelling can last up to 2-­4 weeks.
If patients experience nausea, stick to dry crackers and carbonated sodas. If not, patients may start slowly with bland food and liquids. Drink plenty of water.
Alcohol combined with medication is dangerous, so carefully follow instructions with your medication.
Patients should not smoke for at least 14 days after surgery.
In order to ensure best results, follow all instructions from the doctor and his staff and visit us for your postoperative appointment(s).
When fat transfers are done correctly, results can last a lifetime! Call us today to schedule a free consultation on fat injections at 724-683-7581. Also, view our before and after gallery and testimonials. See what kinds of results can be achieved!
MemoryGel
®
Breast Implants
MemoryGel® Breast Implants come in either a textured or smooth surface shell and are available in a wide range of sizes and profiles to fit your body. Here's why they are such a popular choice for both surgeons and patients:
Each implant is filled with Mentor's cohesive gel that holds together uniformly and retains a natural give that better resembles breast tissue

The implants have a set-fill volume for predictable results

MemoryGel

®

Breast Implants come in four projection options: Moderate Classic, Moderate Plus, High, and Ultra High Profile to give you just the look you want

They come in two shell surface options: smooth and textured
MemoryGel® Breast Implants Smooth Round Moderate Classic
MemoryGel® Breast Implants Smooth Round High Profile
Highest projection, with narrower base width.
MemoryGel® Breast Implants
MemoryGel® Breast Implants come in either a textured or smooth surface shell and are available in a wide range of sizes and profiles to fit your body. Here's why they are such a popular choice for both surgeons and patients:
Each implant is filled with Mentor's cohesive gel that holds together uniformly and retains a natural give that better resembles breast tissue

The implants have a set-fill volume for predictable results

MemoryGel

®

Breast Implants come in four projection options: Moderate Classic, Moderate Plus, High, and Ultra High Profile to give you just the look you want

They come in two shell surface options: smooth and textured
How much larger can I get my breasts with a fat transfer?
Fat transfers for breast augmentations require a larger amount of fat. Generally, Dr. Giraldo can enlarge the breasts 1-­2 cups sizes during a fat transfer. Enlargement beyond 2 cup sizes will require additional surgery.
Questions to Ask About Implants and Their Outcomes
What do you recommend for my implants (shape, size, and fullness)?

Why do you recommend one type of breast implant over another? What makes this one right for me?

How long will the breast implants last?

Where will the incision sites be located?

What placement are you recommending for me?

What kind of follow-up will I need after surgery if everything goes as planned?
Does your office have any "before and after" photos I can look at for each of the procedures?

What kind of results are reasonable to expect?

How do breast implants feel? Will having implants alter the sensations of my breast skin or nipples?

Can you list the associated risks and complications with having breast implants?

Are breast implants for augmentation still recommended if I have a strong family history of breast cancer?

Are there alternative products or procedures besides breast implants available to help me reach my goals?
Questions to Ask About the Breast Implant Operation
How long will the pain last after surgery?

What is the expected recovery time for my procedure?

Will I need someone to drive me home after the operation?

Will my activity be limited after the surgery and if so, for about how long?

How long do you anticipate the operation will take?

Do you expect that any secondary procedures related to breast augmentation/breast reconstruction will be required?

What is the likelihood that I will develop an infection after the surgery?

What is the level of risk associated with the anesthesia?

What steps can I take to minimize the probability of short-term and long-term complications?

What will my scar look like and where will it be?
Questions to Ask About Future Impacts of Implants
How long will my implants last? How many additional operations can I expect over my lifetime?

What are the symptoms of a ruptured breast implant? How can I tell if there is a problem with my breast implants?

What will my breast look like if I decide to have the implants removed without replacing them?

How challenging is it to remove unwanted implants?

Is it possible to increase or decrease the size of the implants after they have been implanted?

What can I expect my breasts to look like over time? What do I need to do to maintain them?

Are there any long-term side effects of breast implants?

What will the size, shape, or firmness of my breasts look like after pregnancy or after breastfeeding?

Do the breast implants affect the ability to breastfeed a child?

What can be done if I am dissatisfied with the results of my breast implants?

Can I still have mammograms performed or will they rupture my breast implant?

Are mammograms still effective after breast implants are in place?
Is natural breast augmentation a better choice than implants?
Natural breast augmentation has several potential advantages. One is the fact that it doesn't involve any artificial materials. Most patients like the idea of using your own fat from your abdomen or other area rather than a silicone implant. If so, natural breast augmentation may be right for you. Your own fat has a more natural feel than the silicone and saline solution breast implants filling.
Natural breast augmentation has many advantages over traditional silicone implants. Many consider the feel to be more natural and superior to silicone. Additionally, you may like the concept of using your own fat for the transfer. This procedure may be the right choice. Natural breast augmentation avoids many of the potential complications that can arise from implants. Scarring is reduced. Implants have the potential to be rejected by the body. They also have a higher risk of infection. Natural breast augmentation does not use incisions. It instead relies on injecting the living fat cells. This process does not leave visible scarring. Living fat cells improve breast texture and pliability due to the associated proteins produced by the cells.
Are implants and natural breast augmentation mutually exclusive?
Natural fat transfer can be used on patients who have existing implants. The benefit of fat transfer comes from the fact that it can smooth and even out any asymmetry in breast shape or size. Natural breast augmentation is a procedure that is highly tailored to the specific patient. Schedule a consultation to figure out what will produce the best results.
What makes an ideal candidate for natural breast augmentation?
If you are dissatisfied with the current size or shape of your breasts, natural breast augmentation may be the procedure to help you. The benefits of the fat transfer procedure are enhanced by individuals with good circulation and in overall good health. This is because the living fat cells attach to existing blood vessels in the receiving tissue. Many of us have existing areas that we would like to draw fat from and reduce size. These include love handles and stomach areas. You will benefit from pairing liposuction with natural breast augmentation. This will reduce overall recovery time and procedure time by pairing the procedure together. In addition, the best quality fat comes from the patients own body. Breast augmentation is actually improved by removing it from somewhere else at the same time!
How long does the procedure take?
The fat transfer procedure is meticulous. There are 3 steps: harvesting the patient's fat, concentrating the fat and then placing it into the breasts. Each step must be done without damaging the fat cells. Care must be taken to insure the patient's desired shape is improved and even. The doctor must also remove the dead cells. Finally, the fat is layered into the breasts to ensure the cells have adequate blood supply and an improved shape. Typically, the procedure takes several hours.
What is the average rate of fat cell survival?
Fat cells are fragile and can be easily destroyed if care is not taken by the surgeon. Recent studies at New York University have found a survival rate of 85%.
Where is the treatment performed?
The fat transfer treatment will be performed in our newly renovated medical facility in Cranberry Township. Patient is required to have a driver to take patient home from the surgery or the surgery will be cancelled.
What is the recovery like after the breast augmentation?
Recovery is generally quick and easy. The breasts may be bruised and swollen, but generally, patients do not feel pain. The first few days post surgery, patients may need help moving around. We require a family member or friend to help the patient for at least 24 hours post surgery. Bruising may last up to 3 weeks while the patient may feel tired and sore for about 2 weeks.
When can I exercise after my breast augmentation?
Patients can walk the day after surgery. Wait about 2 weeks to return to light exercise. Patients should not use anything that could interfere with the breasts, so we suggest waiting 3 weeks to continue lifting weights and other upper body activities.
How thin is too thin for fat transfers?
Most women have localized areas of fat in their thighs, abdomen and "love handles." For very thin patients, we can remove fat from multiple areas.
Thinking about breast augmentation? Be sure to ask these questions before your procedure.
Choosing to have implant surgery, or any other cosmetic procedure, is a major decision. Don't rush in. Take your time, consider your options, and make a deliberate, well thought-out decision. If you want the best results remember that a little planning now can make a huge difference! Be sure to ask the following questions when consulting different surgeons.
Be sure to write these questions down (or print a similar list from the web) and bring it with you. The best, most thorough list of questions won't do any good if you don't remember to ask them! Also remember that no consultation is complete without looking at plenty of B & A (before and after) pictures.
Interviewing potential surgeons:
Approximately how many of this type of surgery do you perform in the average year?

How long have you been doing procedures like the ones we're discussing?

How much of your surgical practice is devoted to breast augmentation? What percentage would you estimate?

Do you typically use silicone implants, saline implants, or both? In your opinion what are the pros and cons of each?

Do you perform fat transplants to the breasts?

I'd guess that you very rarely encounter complications. When they do happen what types do you normally see? Note: common answers will be infection and capsular contracture.

About how often do these occur?

Do you ever have to do revision surgeries?

(If yes), what type of revision surgeries have you had to perform?

What were the results? Were the patients happy in the end?
Outcomes—results, side effects, complications, and choosing the right implant.
In terms of size, shape, and texture, what implant would you recommend in my particular case? Why?

On average, how long do implants of this type last?

In the future, will I have to have additional procedures to maintain my results? How many do most women have over their lifetime?

How can I tell if one of the implants ruptures?

What types of structural or physical problems can occur with this type of implant?

If these implants have to be removed what will by breasts look like?

Is replacing or removing implant a difficult procedure?

Once in place, is it possible to increase or decrease the size of the implant?

Do you favor one type of implant surgery over another?

Which would you recommend for my procedure?

Where would you make your incisions? Do you use any natural features to hide potential scars?

You probably can't say for certain, but in my particular case what kind of scarring can I expect?

I've been told that reasonable expectations are vitally important when considering a cosmetic procedure. What can I

reasonably

expect?

How are my breasts likely to look as I age? What are the long-term consequences of the type of procedure we're discussing?

How do your patients say that implants of this type feel? Do many patients report altered sensation in the nipple area? How about anywhere else?

What are the risks that go along with this type of procedure?

What are your experiences with implants and breast cancer? What if I've got a family history of breast cancer?

Will my implants interfere with breastfeeding? How about mammograms?

Do I need to come in for follow up appointments?

If I'm not satisfied with the results what are my options?

Are there any alternatives to this procedure that you'd recommend, such as fat transfer?
Questions about the procedure itself:
How much pain can I expect after the procedure?

What's the typical time it takes for a full recovery?

Are there any post-op meds I'll need to take? If yea, how long will I have to take them?

Is there a period of absolute rest involved? Relative rest?

Will I need someone's help for the first few days?

When can I resume normal, low-intensity activities? When can I resume strenuous exercise?

What type of anesthesia will you use, and what are the risks?

I know you'll give me specific aftercare instructions, but what will my aftercare plan be like?

What can I do on my own to maintain the results?

What can I do to minimize scarring?

How long does the procedure take?

Is there anything else you think I should know?