Body Contour and Body Wraps
Body Contour and Body Wraps in Pittsburgh, PA
Body Contour- Treat yourself to a smoother, sexier figure! Advanced Liposuction Center is bringing you the best technologies for Body Contouring.
We all want to feel and look our absolute best. Advanced Liposuction Center wants you to achieve the toned look you want. We use medical grade body contour technology to target specific body areas. This quickly results in a slimmer appearance. Our body contour options are a great alternative to our minimally invasive surgery. We've seen great success with body wraps! Additionally they also help to burn calories, detoxify your system and tighten skin.
Call 724-987-3221 for an appointment today through our Body Beautiful Spa!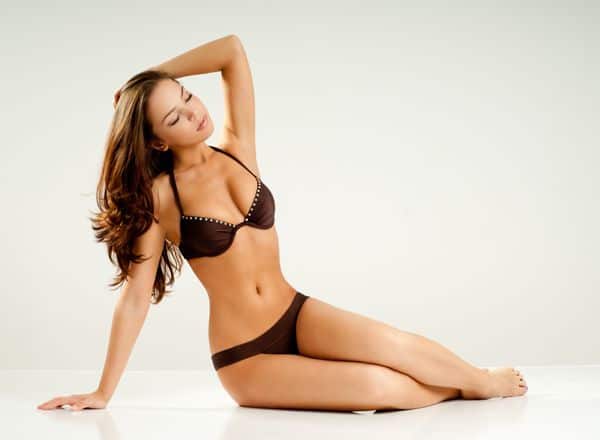 Benefits of Infrared Body Wrap Therapy:
Detox
Arthritis
Fibromyalgia
Soft tissue injury
Jumpstart weight loss
Neurodermatitis
Menstrual pain
Stiffness
Eczema
Pain
Bringing you the best technologies for Body Contouring!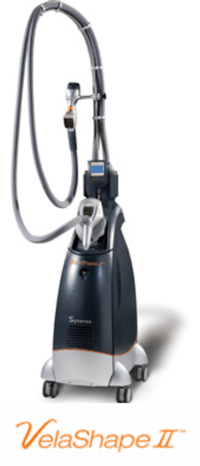 The Alma Accent XL and VelaShape II are FDA-cleared, non-invasive solution for body contouring and cellulite reduction. VelaShape features revolutionary technology including Infrared Light Energy, Bi-Polar Radiofrequency, Mechanical and Vacuum Massage. Also helps for post-baby bounce back.
The heating ensures a effective, safe, quick treatment with no downtime. The Vacuum has rollers for smooth mechanical massage of the skin. this facilitates efficient and safe heat energy delivery. Results show increase in stored energy, lymphatic drainage, and metabolism. Additionally, it shrinks or reduces actual chambers of fat and fat cells size.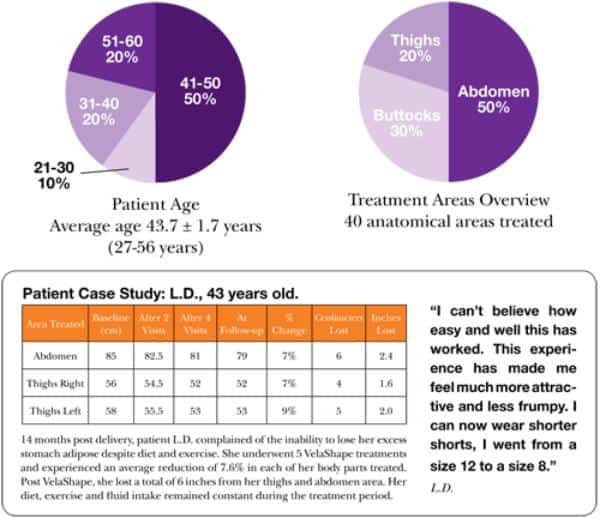 Results
The Body After Baby clinical study found with 5 Body Contour treatments, spaced one week apart, patients measured an average circumferential reduction:
5.93cm (2.33 inches) on the buttock
2.5cm (1 inch) on the thigh
7.37cm (2.9 inches) on the abdomen area
.
As we age, fat cells become larger and extend our skin. Infrared body wraps stimulate fat cells, releasing fatty acids in a natural waste-removing course. Several inches can be lost in a 50-60 minute setting.
This revolutionary skin tightening regimen uses Advanced Radio Frequency technology to non-invasively target unwanted fat. Multiple clinical studies show thousands of satisfied patients. They have proven infrared body wraps are effective in tightening loose skin, promoting healthy collagen production and improving body shape. Compared to other skin treatment systems, you'll see noticeable results faster.
Scheduling Infrared Body Wrap Therapy
At first, you will begin to notice clothes starting to become looser and fit better. Since fat does not weigh as much as muscle, you won't notice the reduction on the Circumference reduction, noticeable re-shaping of treatment area, in as little as 4 treatments. Gradual skin's surface smoothing with noticeable reduction in the cellulite!
We recommend scheduling 3 to 6 treatments (spaced about 3-7 days apart) for optimal results. We suggest treating no more than 3 areas during one sitting because you will release a flood of toxins. Remember, this is a slow process. Be patient with your body and allow for some time to reveal your new shape.
Many people will see a reduction in fat with this body wraps alone, but it is suggested that this treatment be used as a tool (like when you hit a weight loss plateau or need a boost to keep you motivated to achieve your weight –loss goal), and in addition to a proper exercise regime and a healthier diet. A reduction in your intake of sugar will also increase the water-flushing phase.
What About Sagging Skin?
This treatment is designed to melt fat. It is not designed to specifically tighten the stretched skin. Sagging skin is caused by weakened elasticity. The best option for skin tightening are lasers that emit Intense Pulsed Light (IPL) to help rejuvenate newer, healthier, stronger elasticity which will tighten skin. We carry several IPL devices to help with that specific issue. You may inquire about those treatments during treatment.
At the Advanced Lipo Center, we want you to be thrilled with the results of your customized treatments. We understand that each treatment is an investment towards the correction or prevention of any issue with your skin and body shape. So, in order to protect your investment and get the most out of it, there are a few pre/post care instructions to follow for optimum results: For Body Wrap treatments, follow these simple steps:
Drink plenty of water 24 hours prior to treatment, and the treatment day.
Drink plenty of water, increase fiber in diet and physical activity.
Combine with Body Contour for optimal results.
If you are scheduled to come in for a Body Contouring treatment there are a few items you'll want to bring with you and supplements you may want to purchase beforehand.
Nutrition:
We recommend our nutraceutical grade daily vitamins and minerals for you that have helped our patients reach higher levels of success. Because it has substantial Vitamin B complex, it will help the body fully detox.
Psyllium Fiber – Can be taken on days when you have consumed too much "junk food." This supplement will help to move digestion and toxins through the body.
L-­Carnitine –­ when taken before a rigorous cardio workout, the L­-Carnitine helps your body utilize the fat in your blood and stored deposits more readily for energy to fuel your workout; burn fat.
Niacin – This supplement is necessary because during the body contour treatment. The laser uses Infrared Light (IR) & Radio Wave Frequency (RF) to increase your body's temperature to 41C and maintain. At this temperature, first the internal heat (in the area where laser is applied) begins to breakdown your fat. Second it releases the toxins that have been stored for ages. These trapped toxins inhibit proper fat metabolization. It slows it down and eventually stores it in excess. This makes it almost impossible to release; hence the term "trouble spot." Next the now liquefied fat needs to be expelled as fuel or excreted through your lymphatic system. The Niacin will help to flush out the fat along with the toxins. Finally, the most crucial step in this process is the major consumption of water. This aids in the flushing (especially right after treatment). Bring your water bottle with you to the treatment to help flush these metabolites. Furthermore, for the next week or until your next scheduled appointment, you should carry a water bottle around with you. Drink water whenever you can. You will find that the results you want to see will appear sooner by just adhering to this step! So basically, the rate at which your body re-contours is essentially up to you! We will melt the fat, but it's up to you to flush and expel.
Body Contouring: giving the body a more ideal shape.
It's an unfortunate fact: many of us aren't completely thrilled with how our bodies look. After drastic weight loss, the skin often becomes stretched out and less elastic. Also, as part of the natural aging process our skin often loses the firm, toned look of more youthful skin. There are other causes, but all to often as we approach our 50's we start to notice one or more of the following:
Batwings: the skin on the backs of the arms begins to appear looser and more saggy.

Breasts may begin to sag and flatten. Often they elongate and begin to hang with downward pointing nipples.

The abdominal area may develop an unsightly apron-like effect as skin folds hang below the waist on the front and sides of the abdomen.

The buttocks and thighs can develop hanging skin flaps.
The goal of the various types of body contouring procedures is to enhance the shape of the body. They can significantly reduce or even remove unwanted pockets of diet and exercise resistant fat and improve the appearance of sagging skin and visible scars, These aren't weight loss procedures, however, and should be viewed as finishing touches to a successful weight loss plan.
Can body contouring work for me?
Before considering body contouring procedures such as liposuction, fat transfer, or a tummy-tuck you must have attained a stable body weight. Here's why:
If you lose more weight, newer fat deposits and additional sagging pockets of skin will develop.

If you regain the weight that you've lost, especially quickly, you'll stretch and weaken your skin. This can result in stretch marks, which are notoriously difficult to treat.
If you've undergone weight loss surgery, it's essential that your bariatric doctor coordinate your care with your cosmetic surgeon. They'll discuss whether or not you've reached your weight loss goals and determine if you're ready for a cosmetic procedure.
Who is an ideal candidate for body contouring?:
Adults over the age of 18 who have achieved a stable body weight. These prospective patients realize that liposuction or other cosmetic procedures are designed for sculpting and reshaping, not weight loss.

Individuals in good overall health who don't have chronic medical conditions which might impede healing or increase the risk of complications.

People who don't smoke. Smoking tobacco is one of the most widely recognized causes for an impaired healing response.

Individuals who have worked with their plastic or cosmetic surgeon to develop realistic goals. One of the main causes of patient disappointment after any cosmetic procedure are unrealistic goals.

Those without psychological problems such as depression, anxiety, or a distorted body image, a.k.a Body Dysmorphic Disorder (BDD). Ideal patients should be be undergoing these procedures to enhance their own well being, not to please anyone else.

People who have been leading a healthy lifestyle for some time, yet still have cosmetic concerns such as diet and exercise resistant pockets of fat, sagging skin, or unsightly scars.
How does body contour work?
The VelaShape technology uses the combination of energies known as elos to precisely heat and target fatty tissues within areas of treatment. Furthermore, the tissue manipulation through vacuum helps to reveal a smoother, more evened out skin and firmer figure. home
How quickly will I notice a change?
Gradual improvement of the treated area can be seen following the first treatment. The skin surface of the treated area will feel smoother, firmer and tighter. Results in circumference and cellulite reduction will be most apparent 6­-8 weeks following the final treatment session.
How long does the body wrap take?
Body wraps take approximately one hour. Patients should wear long sleeves and long pants, bring plenty of water and stay hydrated.
How many inches can I reduce from my circumference?
Clinical studies show that patients will report a 1 inch average reduction post treatment. Consequently the clinical trials show a 0.5 ­ to 3 inches average range of circumferential reduction.
Is treatment safe?
Treatment is safe and effective for all skin types and colors. There are no reported short­ or long­ term health effects.
Does it hurt?
Most patients find VelaShape comfortable – like a warm deep tissue massage. The treatment is designed to accommodate your sensitivity and comfort level. It is normal to experience a warm sensation for a few hours post treatment. Your skin may also appear red for several hours.
How often can I get body wraps?
We recommend performing 3­-6 treatments spaced 3­-7 days apart for optimal results.
How do I improve and maintain results?
Following your complete treatment regimen, it is recommended to get maintenance treatments periodically. Furthermore, like all non-­surgical or surgical techniques, results will last longer if you follow a balanced diet and exercise regularly.
How much do Body Wraps cost?
1 session = $69
3 sessions = $175
5 sessions = $225
10 sessions = $399
What should I do after the body wrap?
After the body wrap treatment, patients should continue to drink plenty of water the rest of the day. You can contribute to the fat burning process by avoiding toxins such as caffeine, carbonated beverages, salt, sugar and alcohol as much as possible. Additionally try to exercise at least 3 days per week. Can I get a body wrap if I am pregnant or nursing?
No, we do not recommend using wraps during these times.
Call or schedule a consultation to discuss which treatment options is best for you ­724-683-7581.