Lip Augmentation: Implants and Fillers
A lip implant or augmentation procedure is a lip enhancement surgery to expand or re­shape the upper and/or lower lips to improve the skin's volume in relation to the surrounding facial features. Lip enhancement techniques may be separated into two categories: temporary and permanent. Temporary lip enhancement techniques require the use of injectable dermal fillers repeated every 7­-11 months to maintain their appearance. Permanent techniques generally involve the use of silicon implants.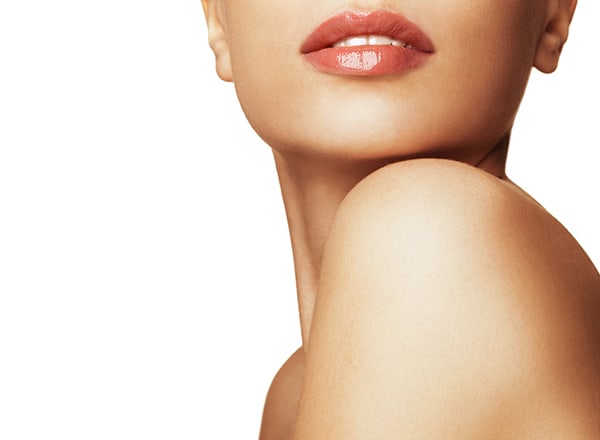 Dermal fillers, consisting of soft gel, temporarily plumps lips, contours creases and improve the appearance of scars. Fillers can also provide relief from moderate to severe facial wrinkles. They can fill in the creases found on the sides of your nose down to the edges of your mouth which are called smile lines or "parentheses." Fillers are FDA approved and have been used safely and effectively for many years in the US.
There are a variety of options when choosing a filler. Some are used to correct wrinkles and restore a youthful appearance while others can be used to add volume to an aged face. We offer the following types of dermal fillers:
JuvédermTM
Juvederm Voluma
Juvederm Ultra Plus
Restylane Silk
Perlane
Radiesse
Sculptra
Belotero
We are dedicated to our patients before, during and after their recovery. Our injectable, surgery or laser treatment patients will have complimentary ice packs, toiletries and access to our fully stocked skincare touch­up bar to restore their skin with lotions and creams prior to returning to work. It is important that we make your recovery time as convenient as possible. After any procedure you will receive pre/post­operative directions from your provider to take care of yourself in order to remain safe and comfortable. These suggestions will also help you obtain or maintain optimal results. Be sure to follow all directions and communicate with your provider After your treatment, If for any reason you have a question about your service, please call us to make sure everything is always the best it can be. Enjoy your time off. Plan to have things around your space that make you comfortable. Sometimes patients are most nervous about the time associated with recovery. Use any downtime as time for quiet reflection, self­pampering but above all – do not rush recovery.
Permanent Lip Implants
The excitement surrounding the cosmetic enhancement breakthrough with lip implants using Perma Facial ImplantTM is one of the Advanced Liposuction Center's most popular treatments. The implant consists of soft, solid silicone and cannot rupture, deflate or degrade over time. Made in the U.S.A, the implant is available in a variety of diameters and lengths to accommodate the uniqueness of each patient's characteristics, tapering at both ends to conform naturally to the normal lip. Although it is permanent, the Perma Facial ImplantTM is also easily removable should a person wish to achieve a larger or smaller enhancement, or even return to their original lip in the future.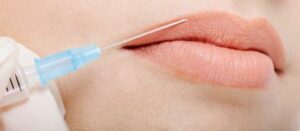 A man or woman who is looking to create a permanent, uniform, natural lip. These implants may also smooth fine lines and wrinkles surrounding the mouth.
Frequently Asked Questions
Are lip injections painful?
Most discomfort usually resolves after 24­-48 hours, although the lips may be sensitive to light or medium pressure for about 2 weeks.Is there any bruising?
Bruising does not typically occur however, some patients are more prone to bruising than others. Some doctors suggest that you take Arnica montana or Bromelain to decrease bruising. You may be instructed to use a topical arnica ointment as well. These three products are thought to decrease both bruising and swelling for many surgical procedures.What should I expect post surgery?
You should expect to be swollen and slightly tender. Depending on the individual, there may be some bruising as well. The majority of bruising and swelling usually subsides after the first week. Discomfort is usually present for a few days, which will be alleviated by pain medication prescribed by your physician.When will I see results?
The operative site will be swollen the first few days following the procedure. As the swelling subsides, you will begin to see your final result.Can I have the implant(s) removed?
Although Perma Facial ImplantTM is permanent, it is also designed to be easily reversible should a person wish to return to their original appearance OR change to a smaller/larger size.
How are facial implants comparable to injectables?
Implants do not wear off like temporary injectables. Temporary injectables are associated with repeat treatments as the body breaks down the filler. Therefore, repetitive injection procedures are required. Permanent fillers do not need to be repeated and patients have the choice to remove or alter their implants in the future.
Can the Perma Facial implant leak or rupture?
No. Perma Facial ImplantTM is unique in that it is manufactured from a very soft, but solid, silicone.
How is Perma Facial Implant different from other techniques used to augment facial tissue?
Perma Facial Implant offers a permanent alternative to repetitive filler injections. Perma Facial Implant is contoured, has a smooth surface to minimize tissue ingrowth and is reversible.
How do I know the implant is the right size for me?
Perma Facial Implant is available in a variety of diameters and lengths to accommodate the uniqueness of each person's tissue characteristics. During the course of a consultation with your surgeon, it will be determined which implant size is best suited for you.
How is Perma Facial Implant different from other facial implants I have read about?
Perma Facial Implant is composed of a material ideally suited for use in the facial tissues. Other implants that have been used utilize substances that can potentially cause "tissue ingrowth" into the surrounding tissue—in a sense, scarring to the implant itself. This process increases the likelihood of restricted, or unnatural movement. This potential problem has been minimized due to the surface characteristics and the type of material used to manufacture the Perma Facial Implant.
Are there any long-term effects of lip augmentation?
The long-term effects of lip augmentation can vary depending on the specific procedure used and individual factors. While lip augmentation procedures can provide immediate results in enhancing lip volume and shape, it's essential to consider potential long-term outcomes:
Duration of Results: The duration of the effects of lip augmentation can vary. For injectable fillers, the results are temporary and typically last anywhere from several months to a year or more, depending on the type of filler used. Surgical procedures like lip implants can provide longer-lasting results.
Natural Aging: As with any cosmetic procedure, the aging process continues naturally. Over time, the lips may gradually lose volume and elasticity, affecting the initial outcomes of lip augmentation.
Tissue Adaptation: The lips' tissues may adapt to the presence of filler material or implants over time, potentially influencing the long-term appearance.
Repetitive Treatments: To maintain the desired results, individuals may need periodic follow-up treatments, especially with injectable fillers, which are not permanent.
Scar Tissue Formation: In some cases, scar tissue can form around lip implants or injected fillers, impacting the overall appearance.
Potential Complications: While lip augmentation is generally safe, like any medical procedure, there is always a risk of complications, which could have long-term effects.
Changing Aesthetic Preferences: Personal preferences for lip appearance may evolve over time, leading individuals to seek adjustments or reversals of previous lip augmentation procedures.
To achieve the best long-term outcomes, it's crucial to choose a qualified and experienced healthcare provider or licensed cosmetic practitioner for lip augmentation. They can help guide you through the process, discuss realistic expectations, and create a treatment plan that aligns with your aesthetic goals. Additionally, adopting a healthy lifestyle, such as avoiding smoking and protecting your lips from excessive sun exposure, can contribute to maintaining lip health and appearance over time.
Call 724-683-7581 for more information about lip augmentation.
https://www.youtube.com/watch?v=lpA7PeyLAAs