Remove Your Unwanted Double Chin without Surgery! Kybella Injectable Removes Unwanted Chin Fat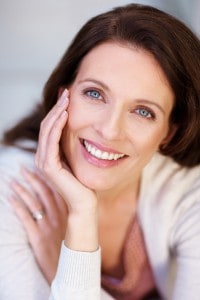 Your double chin may actually cause you to look heavier and older than your age or weight. If this is something you've been thinking about, we can help! Kybella removes unwanted fat under the chin, sculpting a smooth jawline that will enhance your
natural features.
Kybella is the first and only FDA approved injectable that removes unwanted chin fat. Submental fat was only treated by invasive surgical facelifts such as liposuction or the 3-D facelift, but now there's another choice. Kybella contours the patient's natural features while creating a younger appearance without surgery.
More About Kybella
Kybella occurs naturally in our bodies as a molecule (deoxycholic acid) that assists with the breakdown of fat. The production is synthetic so there are no animal proteins being used. Most patients need several injections over the course of several months. Depending on the the client's goals and health conditions, he/she will need anywhere from 1-6 treatments spaced about 6 months apart. Results can be permanent.
The Ideal Candidate
Kybella is best for men and women in overall good health but need help removing the trouble area beneath the chin. Candidates should have excess fat beneath the chin and want it removed without surgery.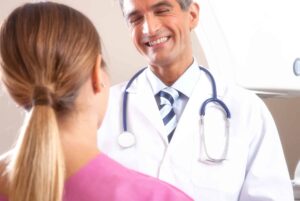 How Kybella Works
Kybella is injected into the fat pouch underneath the chin, allowing the deoxycholic acid to act as a detergent. The fat membrane becomes dissolved and the fat cells are turned into waste. As soon as the pouch is eliminated, the cells are no longer able to store fat, providing a permanently smooth, sharp appearance. (Subject to change with weight gain/loss). Our expert injectors are trained to safely and effectively perform this treatment.
The Treatment Process
After the consultation and treatment plan are developed, the injector begins by cleaning the area and applying local anesthetic or is to ensure no discomfort. Then, we will inject a series of Kybella injections underneath the skin to remove the unwanted fat cells. The entire process takes approximately 1 hour.
What to Expect After Kybella Treatment
After the Kybella injections, you may become swollen or heavy around the treatment area. This is your body's natural reaction to the Kybella and it's considered normal. You may also feel a heated, tingling sensation right after the injection which will last approximately 15 minutes. You can use over the counter anti-inflammatory medications to reduce any discomfort. Do not exercise for 24 hours after treatment. Do not massage or compress the injection area. Inflammation should occur.
Possible Side Effects
Numbness in the treatment area that can last up to 6 weeks

Temporary discomfort

Bruising, swelling and induration can last approximately one week after treatment
Kybella Results
Patients begin to notice results within 2 weeks after Kybella injections. Full results show 6-8 weeks after the final treatment. At that point, the excess fat or "double chin" should be removed and you'll be left with a sculpted jawline and smooth chin!

When Kybella is performed at the Advanced Liposuction Center, patient outcomes can be permanent. However, weight gain may cause the fat to shift, which can alter the appearance.
Can Kybella be used to treat double chins caused by weight gain?
Kybella is primarily designed to treat submental fat, commonly known as a "double chin," which can be caused by various factors, including genetics, aging, and weight gain. However, it's important to note that Kybella is specifically approved for treating submental fat and may not be the ideal solution for individuals with significant overall weight gain or obesity.
Kybella is best suited for individuals who have a moderate amount of excess fat under the chin but have relatively stable body weight. It is not a substitute for weight loss or a treatment for obesity. Individuals considering Kybella should have a consultation with a qualified healthcare provider who can assess their specific situation and recommend the most appropriate treatment options, which may include lifestyle changes, weight management, or other cosmetic procedures in addition to Kybella.
As with any medical procedure, it's crucial to consult a healthcare professional to determine the most suitable approach for addressing concerns related to weight gain or body contouring.
How long do the results of Kybella treatment last?
The results of Kybella treatment are generally long-lasting, as the procedure permanently destroys the targeted fat cells in the treated area. Once these fat cells are eliminated, they do not return. Therefore, the results of Kybella treatment are considered to be permanent.
It's important to note that while Kybella offers a permanent reduction in fat cells, it does not prevent new fat cells from forming in the future. Maintaining a healthy lifestyle, including a balanced diet and regular exercise.
Individual experiences may vary, and the effectiveness of Kybella can depend on factors such as the patient's unique anatomy, the severity of the submental fat, and the skill of the healthcare provider administering the treatment. During the consultation, a qualified healthcare professional can provide more personalized information about the expected outcomes based on your specific situation.
If you are interested in hearing more about Kybella, please call us today! 724-683-7581
Q: What is Kybella?
A: Kybella is a prescription medication used to improve the appearance and profile of chin fat, double chin or submental fat.
Q: Is Kybella safe?
A: Kybella is an FDA approved injectable that dissolves submental fat beneath the chin. In 2015, a clinical study was concluded and after 8 years and 1,000 patients who had moderate to severe chin fat chin fat.
Q: Is Kybella painful?
A: During clinical trials, patients mostly experienced numbing, bruising, swelling and mild discomfort after the injections. These side effects are managed with a numbing agent and ice. Discomfort will subside within a few days.
Q: Is Kybella worth it?
A: Kybella has a 79% approval rating from patients!
Q: Are results from Kybella permanent?
A: Results can be permanent because the fat cells are destroyed. If the patient experiences weight gain or loss, the appearance of the chin may change.
Q: Who should not use Kybella?
A: You need to discuss your health conditions with your doctor before using Kybella, especially if you take medications preventing blood clots. If you have had surgery or treatments on the chin, face or neck, or have medical conditions around the neck, have bleeding issues, trouble swallowing, are pregnant or planning on becoming pregnant, or are nursing or plan to nurse, talk to your health care provider.
Q: Is Kybella covered by insurance?
A: Since Kybella is considered a cosmetic procedure, it is not covered by insurance. Ask us about our financial options.
Q: What are the possible side effects of Kybella?
A: The most common side effects of Kybella include swelling, bruising, redness, mild pain and hardness around the treatment area. Uncommon but serious side effects may include nerve injury to the jaw that can cause facial muscle weakness, an uneven smile or trouble swallowing.
Q: Where can I get Kybella?
A: The Advanced Liposuction Center in Pittsburgh offers Kybella and our trained and certified doctors, physicians and nurses are expert injectors.