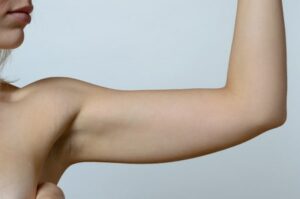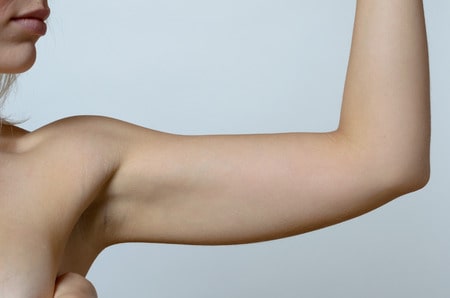 The holiday are approaching, and if a day trying on sleeveless cocktail party dresses and glittery New Year's Eve tops has left you feeling dissatisfied about your upper arms, it may be time for you to pay us a visit at Advanced Liposuction Center to talk about an arm lift. Brachioplasty, as it's officially called, is a surgical procedure that offers excellent cosmetic outcomes for women and men who wish to have firmer and more toned looking upper arms. Below are some frequently asked questions about brachioplasty:
Q: Can you describe the procedure?
A: One of our experienced cosmetic surgeons will make an incision in the armpit area. Unwanted fat is removed and then the skin is pulled downward to tighten the arm. The incision is then stitched and bandaged.
Q: What kind of anesthesia is used?
A: Brachioplasty requires only local anesthesia and mild sedation. It can be performed in our Cranberry Township surgical suite. Patients will need someone to drive them home after the procedure.
Q: When will I see results?
A: After the surgery there will be swelling and bruising which will gradually disappear over the course of 3-4 weeks. You will then begin to see the results of the procedure. The appearance of the upper arms will continue to improve for up to 6 months. The new tight and youthful contours of your arms should be long lasting if you adhere to a healthy lifestyle of exercise and maintaining an appropriate weight.
Q: Is there anything that would prevent me from getting brachioplasty?
A: Patients who have had a mastectomy or have had their lymph nodes removed are not able to have this procedure. In addition, those who are prone to underarm infections or who sweat excessively would not be candidates for brachioplasty. With these exceptions, women and men who are in good overall health should have no problem with this cosmetic surgery.
Q: How do I find out more?
A: Contact one of our Pittsburgh area offices by calling: 724-683-7581. During a free consultation you can meet with one of our expert cosmetic surgeons to discuss your arm appearance goals and how to best achieve them.