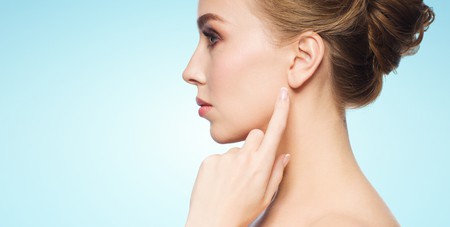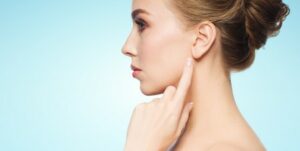 There can be a number of reasons to consider earlobe repair:
Wearing heavy earrings for a long period of time which caused a split in your lobe.
You were born with deformed or abnormally shaped earlobes.
An accidental tear or injury to your earlobe by getting it caught on a scarf or sweater or in some other manner.
You succumbed to that unfortunate fashion trend of gauging (stretching) your earring holes.
Whatever the cause, the result is unsightly and unattractive earlobes that prevent you from wearing pretty earrings and put a dent in your self-confidence. Well, at Advanced Liposuction Center, our Cranberry Township plastic surgeons want you to know that you can do something about less-than-perfect earlobes.
What is the procedure for fixing damaged earlobes?
There are a variety of procedures that can reshape a torn or stretched earlobe. In most cases, one of our expert plastic surgeons will remove small pieces of the skin from the lobe and then carefully repair the edges by sewing them back together. Our physicians have the eye of an artist and will create a pleasing and natural-looking contour to your earlobe.
How long does the surgery take?
In most cases, it can be done in under 30 minutes in one of our Pittsburgh area offices.
What is the recovery like?
There is minimal discomfort following an earlobe repair surgery. There may be some swelling and bruising in the area of the procedure and you might experience a feeling of warmth in the ear. In most cases, the healing time is about 1 week. Scarring from the procedure will fade within a few months to the point of being barely visible. You can return to your normal activities the day following surgery.
What results can I expect?
Immediate results will be visible when the swelling and bruising goes away. You can even re-pierce your ear 6-8 weeks after the procedure.
Is earlobe repair surgery right for me?
You can find out by scheduling a free consultation. Our plastic surgeons will evaluate your earlobe and tell you the best option for achieving the look you desire. Contact us by calling: 724-683-7581.