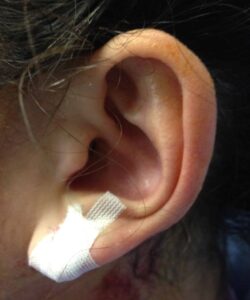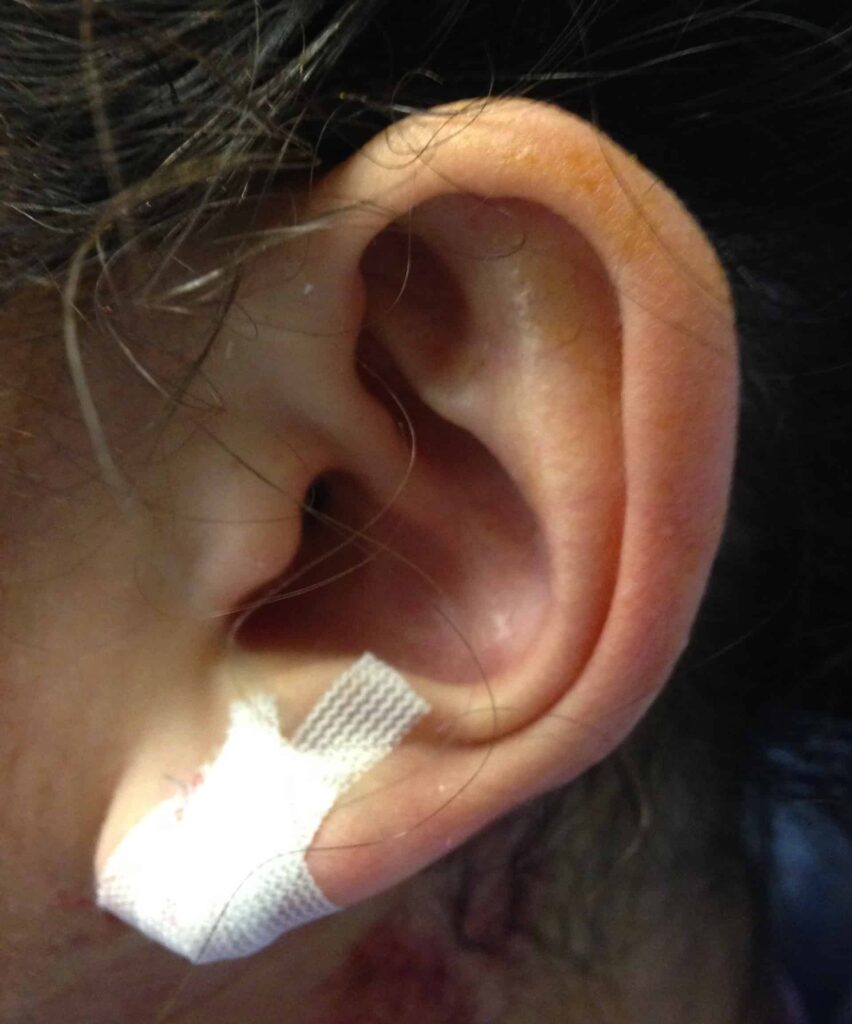 If you have a torn earlobe , either from a baby grabbing it, catching on clothes…we can help!
In less than an hour in the office, our Board Certified Cosmetic Surgeon can fix that torn earlobe.
If you are trying to land that dream job, or get into the service, you may be rethinking that gauge. we can help you too.
Post-op care is minimal, often not much more then ear piecing care. stitches are removed after 10-14 days and the earlobe can be repierced in a few months.
Home