Surgery-Free Body Contouring

Coolsculpting: Non-Surgical Fat Reduction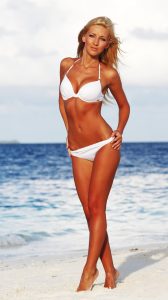 Facts at a Glance
Overview:
CoolSculpting is a licenced non-surgical cooling technique proven to shrink fat pockets in focused areas for Surgery-Free Body Contouring

This method was chiefly

i

ntroduced to remedy specific pockets of fat that will not respond to regular weight loss techniques.

Based on cryolipolysis, CoolSculpting has been scientifically proven to freeze and destroy fat cells by exposing them to targeted cold temperatures.

CoolSculpting has proven to successfully reduce the amount of fat cells. Especially effective in some of the most troubling areas such as: the abdomen, sides, the inner and outer thighs, the upper arms and chin.
Record of Safety: Surgery-Free Body Contouring
In 2012, the US Food and Drug Administration (FDA) approved CoolSculpting.

To date, around 4,000,000 procedures have been performed worldwide.

Since the procedure is non-surgical, it does not require anesthesia.

Some individuals report acute side effects. These typically go away on their own in a few days following treatment. These minor side effects can include bruising, swelling, and sensitivity.

If you have a history of severe sensitivity to cold temperatures or Raynaud's disease, CoolSculpting may not be right for you .

Men are the fastest growing segment of the population using Coolsculpting
Convenience:
The typical procedure lasts between 1 to 3 hours.

There is little to no recovery time. Most people return to their normal daily routine immediately after the procedure.

CoolSculpting is available in a variety of locations. It can be administered by a plastic surgeon or a properly trained physician.
Cost:
Effectiveness:
Studies show up to 80 percent fat loss in the treated area following a single cryolipolysis procedure.

Over 85 percent of people show improvements after three months.

Almost 75 percent of patients reported satisfaction with the procedure.

Over 80 percent of those that received a treatment would recommend it to a friend.

Over 95 percent report none to tolerable discomfort during the procedure.